The modern day traveler no longer needs to carry a small stack of books and complicated maps to travel around Europe. With only a few apps on your phone you can replace them all and save yourself the hassle of carting them around while maximizing your time in Europe.
1. uPackingList – Travel Organizer
Not everyone needs an app for helping them pack their suitcase, but for those people like me who are guaranteed to forget something important if left to their own devices, this list helps to make sure that you don't. This app is available on both iOS and Android.
2. TripIt – Travel Planner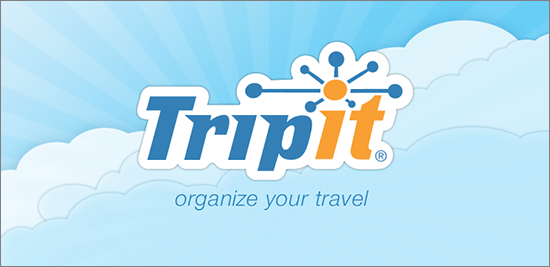 This app takes all of the confirmations you receive for reservations, plane and event tickets, and puts them together into one clean itinerary for you to reference. It allows you to add additional trips if you travel often as well. This app is available on both iOS and Android.
3. Google Translate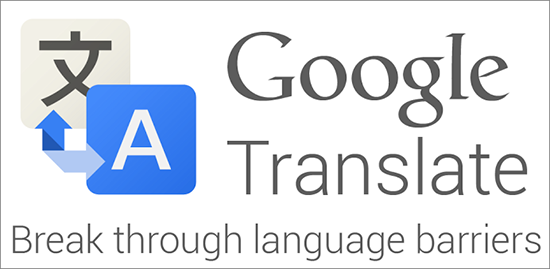 Google Translate translates phrases from just about any language you will come across. Though the translations are not always perfect, they are usually pretty close and just about as good as you can get. Not only will it work for written text, but it also has a voice function which will translate what you say into the local language, making it great when you don't know the language or can't seem to wrap your mouth around the native words! This app is available on both iOS and Android.
4. Wikitude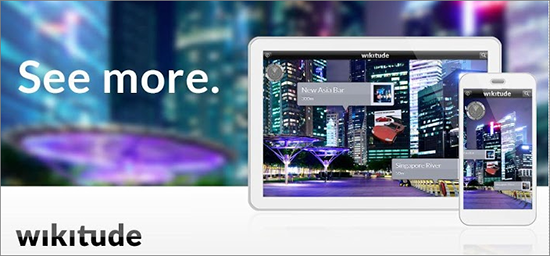 Wikitude is an augmented reality application. A user needs only to hold up their smartphone camera and the application shows various details and facts about the location. It also allows you to find locations and restaurants as well as play games through the camera program. This app is available on both iOS and Android.
5. The Lonely Planet Wifi Guide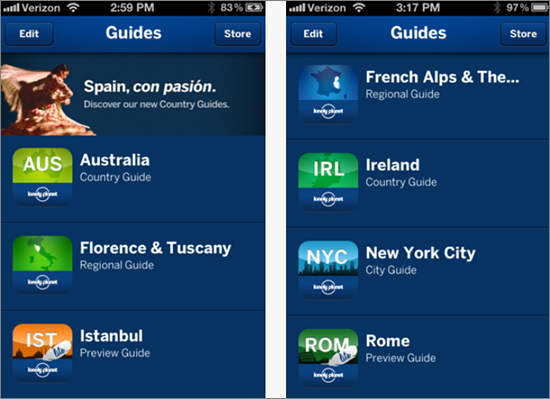 Done in the same style as the amazing Lonely Planet books, this app gives you the kind of details about a location that you may have never known without it. Designed to help you understand and fully appreciate the places that you're visiting, this app is great for the traveler who wants to do more than just look at pretty things, but wants to actually experience the locations they visit. This app is available on both iOS and Android.
6. Wifi Finder
These days being able to connect to wifi is essential for the modern traveler. This application is one of the essentials to keeping you sane as it locates the nearest wifi hotspots and lets you know whether they are paid or free. This app is available only on iOS. Here are more tips on finding free wifi everywhere.
7. Tipping Bird
Nearly everyone that is traveling to Europe is going to come across a situation in a restaurant or cab or some kind of establishment where they aren't sure what the tipping etiquette is. In some places it is expected that you tip more, in others tipping is not expected at all. This application lets you know what the etiquette and amounts would be based on your location and who you would be tipping. It's great for making sure that you're doing the right thing. This app is available on Android.
8. MetrO & aMetro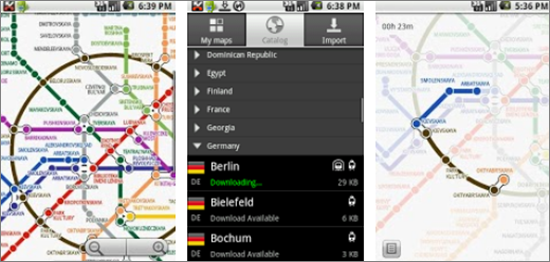 These apps, one for iPhone and one for Android, are very similar and provide you with a series of maps for trains or subways in hundreds of major cities around the world. They allow you to find out when and where transportation is available from anywhere that you are. You can download them once right before you leave (to make sure you have the most updated version) and then do not need to be connected to the internet to access them again. MetrO is available for iOS and aMetro is available for Android.
9. Spotted by Locals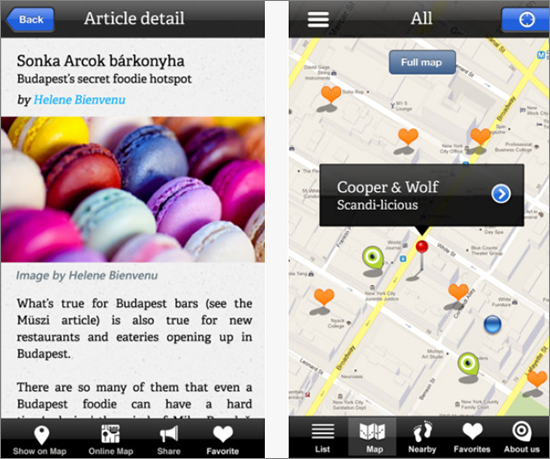 Do you want to experience a location the way that the people who live there do? This application which gives you information and tips from those who actually live in the area. There is everything from restaurants to great places to hike that come from the people who are likely to know best! This app is available on both iOS and Android.
10. XE Currency
Useful and convenient, this application is a straightforward converter to let you know what the currency exchange in any given location is. This app is available on both iOS and Android.
These apps are among thousands designed to help you get the absolute most you can out of your trip. I feel that these are some of the coolest and most useful, but they only scratch the surface of what you may find. Post and let us know what other apps you find useful for European trips!
Michelle Fach is a travel writer with an active lifestyle blogging for Dobovo, the European travel company specializing in travel apartment rent (and covering unique destinations like Odessa or Kiev).