Every family in the US has gone, or will go, to the Grand Canyon. It is just one of those rights of passage locations. The place that you pack up and drive to so you can see it for yourself. How many times have you heard people talk about family road trips, with the destination inevitably being this world wonder?
That is why it isn't a shock to find out how many apps are dedicated to it. These are five of dozens that allow you to explore the Grand Canyon.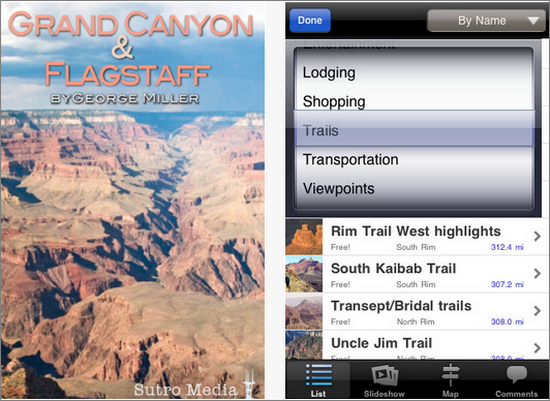 Plan your trip to Flagstaff and the Grand Canyon, from hotels and flights, to activities like helicopter tours and hiking through the national park. There is a ton of information here, and you are able to set an entire itinerary using the data they have stored on local businesses. They also provide a lot of photographs for reference, which is helpful for those who enjoy the outdoors aspect of the trip and want to find specific trails.
This is an auto/audio tour that uses GPS to lead you through the park. This includes points of interest like the history of the park itself, schedules that show you events being led through the canyon, information on free shuttle buses, hiking trail descriptions, scenic view guides, and information for local businesses and camping grounds. Not to mention the high quality maps offered with the app. This is the best Grand Canyon app there is, and it is free.
Are you a hiker who dreams of exploring this chasm by foot? It is a massive place, and can be dangerous without the right guide. This app plans out routes for the majority of day hikes the canyon has to offer. That includes information on trails and trailheads, landmark and hiking distances, trail difficulty, a map, a vertical profile, elevation change and even Tusayan hotels and nearby. While you will want an additional GPS map available, this is a good one for hiking information. It only costs $0.99, so worth it.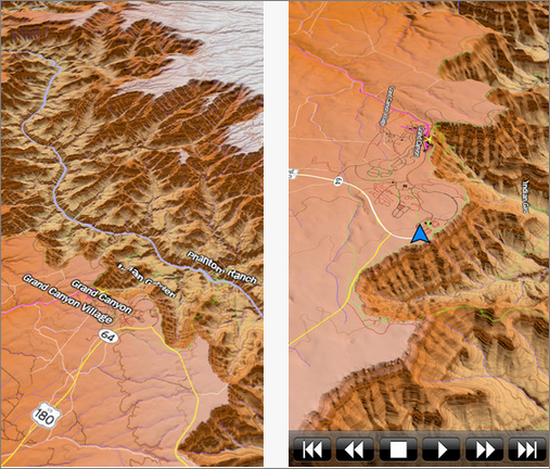 This is a detailed and up-to-date 3D topographical map of the Grand Canyon. The last version had a lot of problems, including some incorrect data. But it has since been relaunched with a much more accurate set of maps. It is also available offline, so you don't have to worry about possibly losing a signal.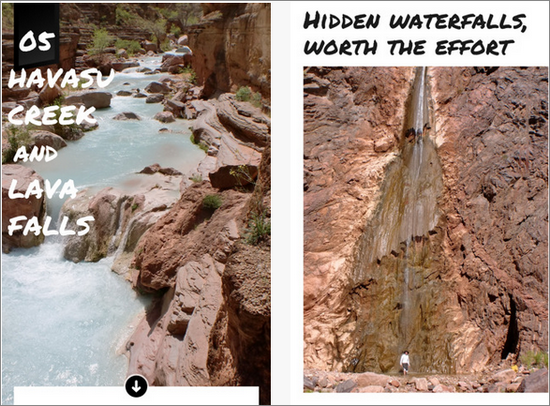 This is an awesome app done by an experienced hiker who went through the Grand Canyon and documented every mile of his hike. This includes the infamous Death March. He also did a helicopter tour to give you a soaring look through the national park. This is a fun, multimedia guide through the Grand Canyon. Be sure to check out the slideshows as well as the videos and guide.
Annie Wallace is the stay-at-home mom writing about traveling and lifestyle.